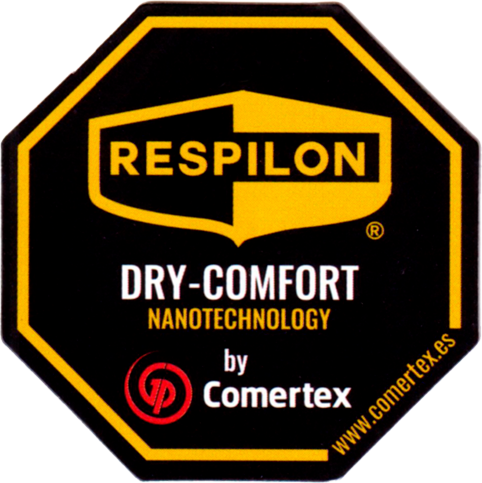 Respilon, the nanotechnological membrane that will revolutionize footwear manufacturing
Respilon dry -confort nanotechnology
The RESPILON membrane is an extremely dense fiber composed of fine and resistant nanofibers (50-159 nm in diameter) forming a resilient structure.
RESPILON's mechanical membrane stops dirt, mud, pollen, moisture, splashes, oil and smoke, while maintaining its permeability.
Provides real protection against adverse weather conditions.
The unique characteristics of the RESPILON membrane have been tested and approved by innovative laboratories in the USA and Switzerland.

 Maximum dryness and feeling of comfort
 Efficiency and versatility
 Optimal moisture absorption properties
 High temperature stability
 Washable
 100% recyclable
 High elasticity
 Maximum breathability
 100% waterproof
 Wind protection.
 Abrasion high resistance
 Thin and light
 Antibacterial
 Antiallergic
 Antiviral